A Care Team Focused on Excellence for YOU
Valley's Breast Center is an outpatient breast imaging center that offers screening and diagnostic mammography, breast ultrasound, breast biopsy and bone density screening.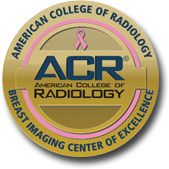 The Breast Center at Valley is recognized as a Breast Imaging Center of Excellence by the American College of Radiology (ACR) in all breast imaging modalities:
Gold Seal: Breast Magnetic Resonance Imaging
Gold Seal: Breast Ultrasound
Gold Seal: Mammography
Gold Seal: Stereotactic Breast Biopsy
Our expert and dedicated team of technicians, radiologists and support staff understand the anxiety that comes with breast screening and diagnostic testing. We have created a comfortable, supportive environment that offers unsurpassed care and state-of the-art, high quality imaging.
Services include:
3D Mammography (digital breast tomosynthesis)
Breast Ultrasound
Ultrasound-guided Breast Biopsy
Stereotactic Breast Biopsy
Wire Localization
Bone Density Exam
Breast Cancer Risk Assessment
Bone Density (DEXA Scanning)
DEXA (bone densitometry) is an imaging study to measure bone density.
A DEXA scan, also called a bone density scan, is an imaging study that measures bone density (strength). DEXA scan results can provide helpful details about your risk for osteoporosis (bone loss) and fractures (bone breaks).
DEXA scans are available at Valley's Breast Center in both Renton and Covington locations. A physician referral is needed for a DEXA scan. Please talk with your healthcare provider.
What is a bone density test?
A bone density test, DEXA, measures the mineral content of the bones in certain areas of the skeleton. It's a way to measure bone loss as you age.
What is a DEXA scan?
A DEXA scan is a type of medical imaging test. Getting a DEXA scan is similar to having a standard x-ray. It is an outpatient test that takes approximately 10-15 minutes. You are able to wear your regular clothes. There are no needles or injections.
What is osteoporosis?
Osteoporosis is a term used to describe brittle bones and also the risk for having a broken bone. As you age, your bones can lose thickness and strength. DEXA tests help your healthcare provider track your bone density and risk for having a broken bone over time. Providers often use DEXA tests to help diagnose osteoporosis.
Who should get a DEXA scan?
Women over age 65
Women or men experiencing loss of height
Postmenopausal women with fractures
Postmenopausal women under age 65 with risk factors other than menopause
Women considering therapy for osteoporosis
Those who are considering stopping or have stopped hormone replacement therapy
How often should a DEXA scan be done?
Your healthcare provider will consider several factors, such as your age, level of fracture risk, previous DEXA scan and current medications. Your healthcare provider will then make a personalized plan for how to assess and protect your bone health.

Early Detection is Your Best Protection
Make your appointment today in Renton or Covington! Schedule directly through MyChart or see contact information below. Timely appointments are essential to maintaining breast health. Make breast health a priority in your life—do your monthly self-checks and schedule your annual mammogram today with the Breast Center in Renton or Covington.
Regular screening mammography can often detect breast cancer long before it can be felt.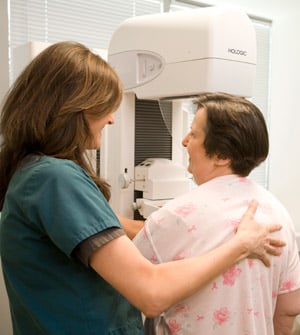 Every woman is at risk for breast cancer. One in eight will develop the disease, and 85% of those who are diagnosed have no family history of breast cancer. This is why experts at Valley Breast Center believe that mammography remains the most effective tool for the detection of breast cancer at its earliest and most treatable stages.
A mammogram is a low-dose x-ray that allows radiologists to look for changes in breast tissue. Valley Breast Center is proud to provide patients 3D mammography combined with 2D mammography as our standard of care.
The American College of Radiology, Society of Breast Imaging, National Comprehensive Cancer Network, and American Society of Breast Surgeons recommend annual mammography screening starting at age 40 for average risk women. In fact, with early detection the average five year survival rate for breast cancer is close to 99%.
Types of Screening
Mammography
Breast MRI
Breast Ultrasound
Make breast health a priority in your life—do your monthly self-checks and schedule your annual mammogram today with The Breast Center in Renton or Covington.



Directly schedule your mammogram in MyChart.
( What is MyChart?)
The Breast Center at Valley Medical Center follows strict federal guidelines to ensure mammography equipment is safe. The lowest doses of radiation are used, while capturing the breast tissue images more clearly in three dimensions.
In this question, Dr. Herner answers the following questions:
0:18 | What is the recent news about breast cancer screening and why is it important?
1:11 | What is the U.S Preventive Services Task Force and what is their role?
2:12 | What are the reasons for the change in the new breast cancer screening recommendations?
2:39 | What is the likelihood that a person will get breast cancer?
3:17 | What are the benefits and risks of breast cancer screening for people in their 40s?
4:43 | What can you tell us about the latest guidelines on doing breast self-exams?
5:31 | What are the current methods for breast cancer screening in diagnosis?
6:11 | Another related topic has recently come up in the news, that women who have dense breasts have a higher risk of breast cancer. What can you tell us about that?

Advanced Imaging In Your Backyard
Digital mammography at Valley's Breast Center surpasses conventional X-ray film for detecting breast cancer. Digital images offer greater clarity giving our radiologists the best possible views for reading your exam.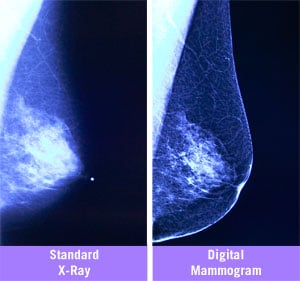 Because digital images can be shared online, surgeons and other specialists can consult with little or no delay when necessary. Your mammogram also goes through an additional review using the computerized R2 ImageChecker® to aid the radiologist in identifying suspicious regions. Should you need care beyond routine screening, the Breast Center provides comprehensive services and collaborative, skilled practitioners to support you every step of the way.
The Breast Center at Valley is proud to provide patients 3D screening mammography combined with reconstructed 2D mammography as our standard of care for screening and diagnostic imaging. Our latest Genius 3D mammography™ allows doctors to examine your breast tissue layer by layer. So, instead of viewing all of the complexities of your breast tissue in a flat image, as with traditional 2D mammography, fine details are more visible and no longer hidden by the tissue above or below.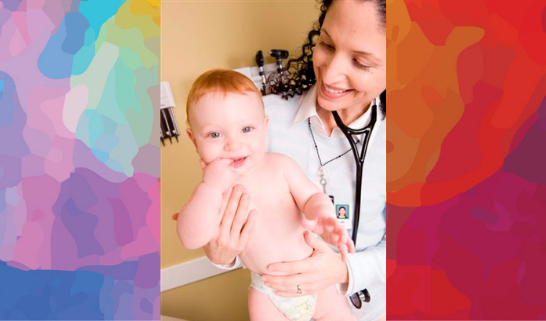 A Doctor with a Mission
Shannon Markegard, DO, a VMC Family Medicine physician, has experienced both the heartache of a late stage breast cancer diagnosis within her family as well as the victory of early detection.
"My recommendations are influenced by personal experience: My mom died of breast cancer at age 38 and I have numerous patients diagnosed with breast cancer in their 30's and 40's who have beaten this disease. I want to find this cancer early so women have a greater chance of surviving.
"Along with most healthcare providers, I'll continue to recommend annual screening mammograms starting at age 40. Mammograms, along with clinical and self-exams of the breast, are all vital in detecting breast cancer early. For this reason, I refer my patients, as well as myself, to The Breast Center at VMC. I have full confidence in their digital mammogram equipment, technicians and expert radiologists."
Service Locations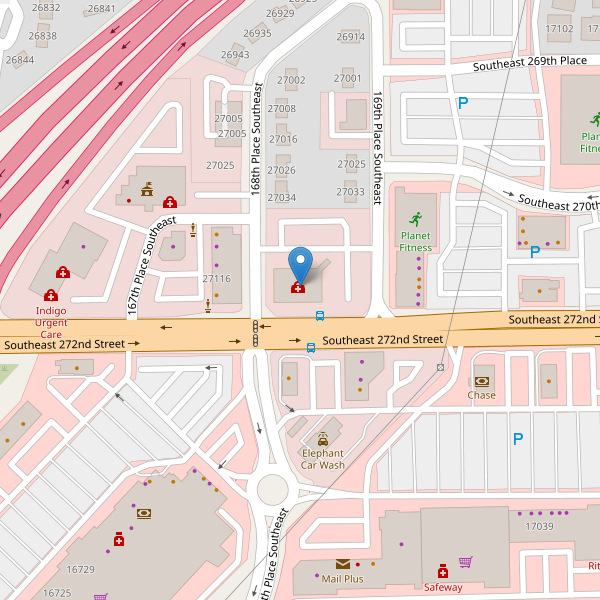 Covington Clinic North
16850 SE 272nd St
Covington, WA 98042
Get Directions
Call

425.690.3688
Fax

425.690.9688
Medical Arts Center
4033 Talbot Road S Ste 470
Renton, WA 98055
Get Directions
Call

425.690.3688
Fax

425.690.9688