How to Pay Your Bill
Methods of Payment


We accept Visa, MasterCard, cash and checks.



For your convenience, we offer a variety of ways to pay your bill:
Online through MyChart
By Mail
Phone
In Person
Contact contracted providers for payment instructions
It's easy, convenient and secure way to pay your bill online from within your MyChart account. You may also pay as a guest, but will not be able to view your account history without a MyChart account.

Don't have MyChart Account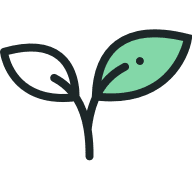 Electronic Payments & Statements
Going paperless saves you time, helps the environment, reduces clutter in your home and deters mailbox theft.
Questions?
Some of your accounts may not be available to pay online. If you do not find your bill on our site, please contact us through one of the methods below. We will be able to provide you with additional information regarding these accounts.
Hours: 8 A.M. – 5 P.M. (Pacific Standard Time), Monday – Friday
Please mail your payment to:
UW Medicine | Valley Medical Center
PO Box 35152
Seattle, WA 98124-5152
To pay in-person, visit:
Valley Medical Center, Cashier Office
9 AM – 3 PM, Monday–Friday
400 S. 43rd Street
Renton, WA 98055
Tel: 425.228.3440 x3936
Contracted providers have their own payment processes. VMC Clinic, laboratory, X-ray / imaging, ambulance and many doctor services are billed separately. Please contact these providers directly to request payment instructions.