Estimate Your Cost of Care
We can help you understand your health care expenses by providing an estimate of charges and out-of-pocket costs for most hospital services here at Valley Medical Center.
Charges for medical care can be confusing and complex. Services for each patient are not one-size-fits-all in most cases and must be customized to a patient's specific needs. Prior to hospitalization, it's very difficult to know all of the additional needs that could arise, but we are committed to giving you as much information as possible to help you understand what to expect when your bill arrives and help you make informed decisions regarding the cost of the care you receive. We offer two levels of information:
Use our Guest Estimate tool

or your

existing MyChart account

to create a personalized estimate based on factors such as your payer, services required, location, etc. (Don't have a MyChart account? Learn more and sign up here.)


Use the link below to download our comprehensive pricing transparency list (Microsoft Excel files):



Please note, the prices listed are not personalized to you in any way and do not imply that's what your insurance plan reimburses. In addition, it is not all-inclusive of services you may receive for your particular stay based on your specific needs. It is most helpful for the purposes of comparison of standard charges between hospitals.



If the Guest Estimate tool does not meet your needs, or if you wish to work directly with a Financial Advocate to create your personal estimate based on your insurance or self-pay arrangements, please fill out the form below and one of our Financial Advocates will follow up with you.

How to Request a Cost Estimate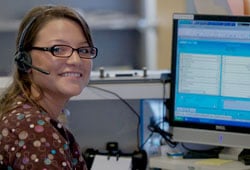 Once you have seen your provider, ask your provider's office for the specific procedure code(s) of the medical procedure he/she recommends.
Complete and submit the cost estimate form below.
One of our Financial Advocates will review your request and call you within three business days to provide information about your estimate.
If you have questions or need additional help, our Financial Advocates are available to assist you. Please call us at 425-656-5599 or visit us at the hospital in person, Monday through Friday between 8:30 AM and 5 PM.
days hours, minutes seconds